Healthcare recruitment across Chesterfield, Manchester, Nottingham Sheffield and the surrounding areas.
Nicki has lived and breathed healthcare recruitment for her entire career. 
With over 15 years' experience of delivering for clients and candidates in a variety of healthcare roles, she brings a vast range of knowledge and expertise to Knight & Jones.
Together with her outstanding reputation and track record, Nicki is always on the pulse of the ever-changing staffing needs of the healthcare sector. 
From putting in place plans to address shortages of skills, to keeping up to date with the very latest training and qualifications requirements, Nicki ensures Knight & Jones delivers a service fit for the modern healthcare workplace.
As an agency branch manager for many years, she successfully managed both temporary and permanent recruitment services, rolled out new services to new areas and was responsible for ensuring HR policy and procedures were adhered to at all times.
Now a director, she is using that combined experience and knowledge to deliver a healthcare recruitment service which exceeds expectations.
Nicki has been a Registered Manager and has gained her RMA (Registered Managers Award level 4) and Level 5.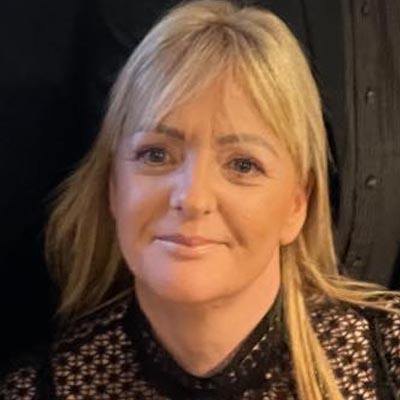 Simone has more than 20 years' experience working in healthcare and can truly claim to know the sector from the bottom up.
Starting out in frontline agency care roles, she worked her way up to senior managerial positions, including at care homes and homes for people with complex learning disabilities and mental health needs.
Her dedication, meticulous approach and strong work ethic led her to thrive in the healthcare sector. Later in her career she moved into recruitment, where she has been able to bring all of those qualities and experience to the role.
Simone brings a level of understanding of both the needs of clients and candidates which can only come through direct experience of both frontline and senior managerial positions.
As well as providing temporary and permanent recruitment services, her broad experience also includes pre-screening and training staff, overseeing safeguarding strategies, ensuring compliance and managing council audit processes.
It is that knowledge, passion and dedication to the sector that helps Knight & Jones deliver a truly exceptional service. Simone's passion is getting to the heart of what good healthcare recruitment really looks like.
Simone has been a Registered Manager.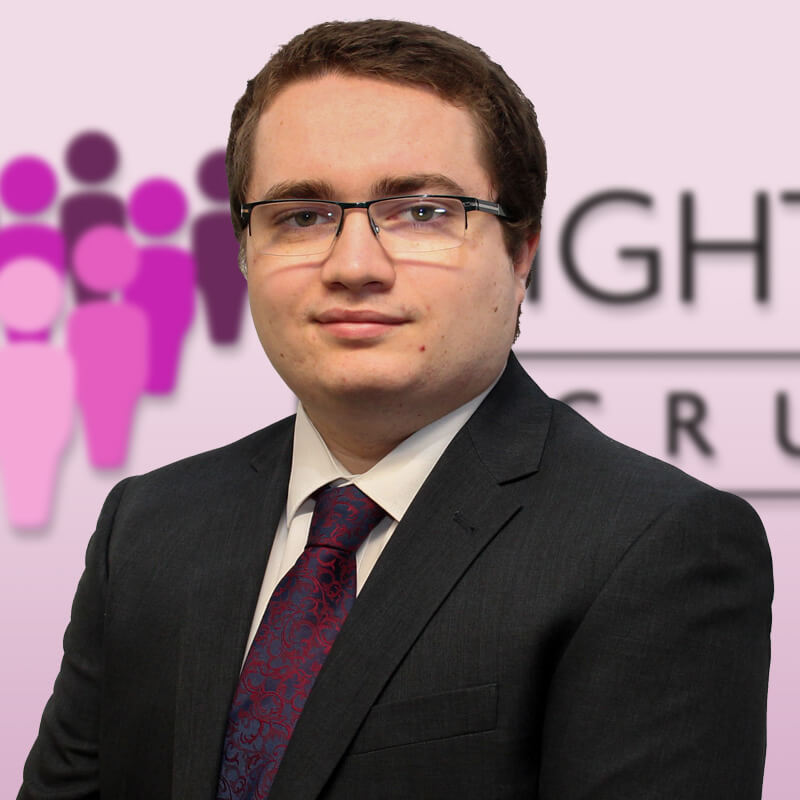 Payroll & Compliance Officer
Bradley already has more than three years of healthcare recruitment experience for a major national recruiter.
With a strong background, both educationally and professionally in business administration, particularly in IT, Bradley is adept at generating neat ideas to streamline processes which improve value for money for our clients.
Whether dealing with clients or candidates, Bradley's exceptional attention to detail and customer-led approach ensures queries and problems are resolved quickly and effectively.
Already experienced at managing, servicing and improving payroll functions and creating new tools and strategies for HR processes, Bradley's skills are central to Knight & Jones being able to offer a smooth, efficient service.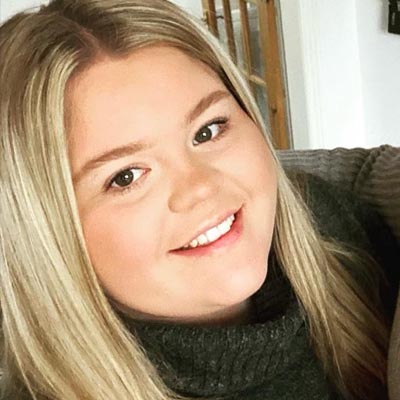 Katie has 3 years' experience as a Medical Receptionist in a Health Care centre, as well as another 4 years in Customer Services.  Katie gained a triple distinction in her H&Sc Level 3 qualification which is a fantastic achievement.
Katie is outgoing and bubbly, and really connects with clients and candidates alike, building connections and creating excellent working relationships.  Katie is reliable and 'gets the job done'.
Katie enjoys meeting new people and getting out there to see her clients and how she can support to fix their recruitment issues to make people's lives easier.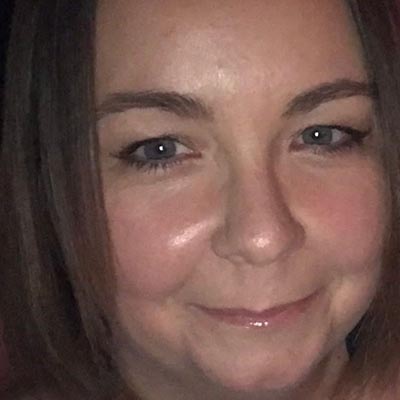 Jeanette has worked in the healthcare sector for nearly 8 years starting in Childcare, and moving through to Support Worker, Home Care and Care Home Administration.
Outside Healthcare, Jeanette's career has mainly been focussed in Account Management and Customer Services, and she has a great sense of service delivery as well as meeting and managing expectations of those around her.
Jeanette has strong communication skills and is able to liaise with a variety of people in an effective manner, this makes recruitment a great career choice for Jeanette to continue to develop and excel in.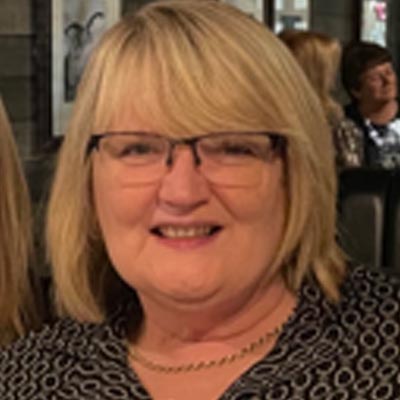 Annette has worked in healthcare recruitment for over 12 years, taking on major responsibility for branches as an out of hours weekend On Call Consultant.
These many years of experience have brought a wealth of knowledge and know-how.  Annette is cool, calm and reliable in any situation, as well as being very supportive and empathetic to both clients and candidates needs and challenges. 
Annette always strives to deliver the very best service to her clients, and especially excels when faced with a challenge of a short notice cover or any troublesome situation she needs to resolve.  Staff and Clients often comment on how Annette always goes the extra mile to ensure everyone is supported, whatever the hour!
Knight & Jones office staff know they can handover to Annette at the weekends and she will always do her very best to ensure client service and the candidate experience does not falter.
Leave Your Phone Number, Our Experts Will Call You
You can contact our team 24 hours a day, seven days a week and will always be assisted by a member of our highly skilled in-house team.
Information and Appointment Lines